Introducing Our NEWEST Board Member--Greg Dorff!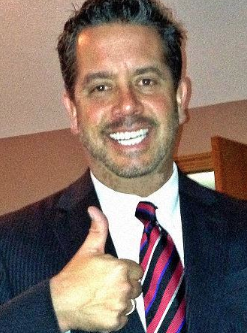 Greg Dorff
Greg Dorff is the General Sales Manager of Lexus of Lincoln and an avid supporter of the Joshua Collingsworth Memorial Foundation. Father to two young girls, Greg has brought the Josh the Otter program to their schools to teach the life-saving message of water safety to their classrooms and schools. He has even been in the Josh the Otter mascot suit! Greg Dorff has been paramount in securing $5,000.00 Lexus of Lincoln sponsorships each year for the foundation's annual benefit dinner and auction, among providing other helpful sponsorships throughout the year. We are EXCITED and HONORED to have him on Team Josh!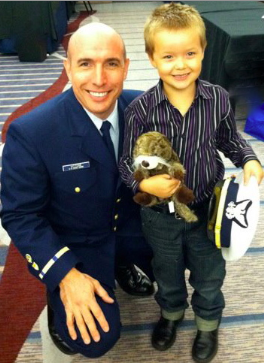 Mario Vittone
Chief Warrant Officer Mario Vittone is a former helicopter rescue swimmer and one of the Coast Guard's leading experts on drowning, cold water immersion, and boating and water safety. An award winning author, his writing has appeared in dozens of publications world wide including Reader's Digest and Yachting Magazine. He is currently assigned as an investigating officer at Coast Guard Sector Hampton Roads in Norfolk, VA.
Check out his website at: http://mariovittone.com/
Meet the JCMF Board of Directors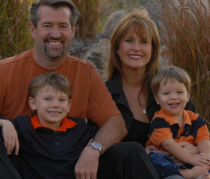 Blake Collingsworth
Joshua's Father and Founder of Joshua's Foundation. He is an owner of Cameron Townhomes, based out of Lincoln, Nebraska and an active member of the Lincoln community.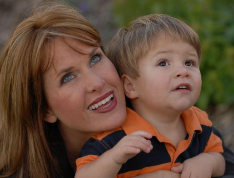 Kathy Collingsworth
Joshua's Mother & Founder of Joshua's Foundation. She is also the mother of Connor Collingsworth, and an active Lincoln community volunteer.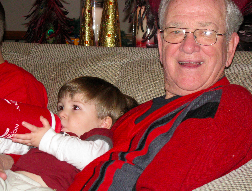 Bill Bennet
Bill is Joshua's Grandfather and Kathy's Father. He currently owns and operates Adventure Travel, which has been in existence since 1971. Starting in 2013, Bill will become the foundation's first Board of Trustees Member. We are grateful for his continued service to JCMF!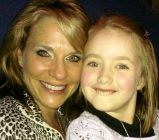 Kerry Lassley-Miller
Kerry is Joshua's Aunt and is a retired Medical Sales Representative for Ortho, which is a large division of Johnson & Johnson, Co.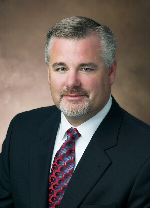 Randy Miller
Randy is Joshua's Uncle and is the Treasurer & Vice President of Finance at Novelus, the largest aluminum fabricator in the world, based out of Atlanta, Georgia.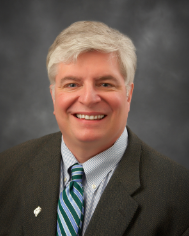 Dr. Edward Truemper
Dr. Truemper is one of the head Pediatric Intensivists at Children's Hospital in Omaha, Nebraska. He was Joshua's Primary Physician at Children's Hospital and has been a devout advocate for drowning prevention throughout his entire life.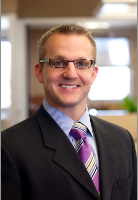 Tim McEwen
Tim is a well-respected financial professional in the Lincoln community. He currently serves as Vice President of Investments, at UBS Financial Services, based out of Lincoln, Nebraska.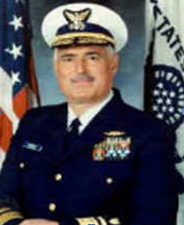 Jim Underwood
Jim is a Retired Rear Admiral of the United States Coast Guard. He has been the driving force behind the Rotary international "Josh the Otter Water Safety and Literacy Project" expansion across the country.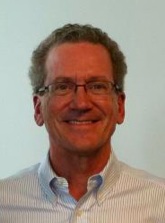 Dave Steier
David Steier is our newest board member & the owner of Steier & Associates, Ltd in Omaha, Ne. Dave was extremely helpful in establishing Joshua's Foundation and has always been a great supporter. We are very pleased that Dave has agreed to join our board to help us attain our many goals with foundation.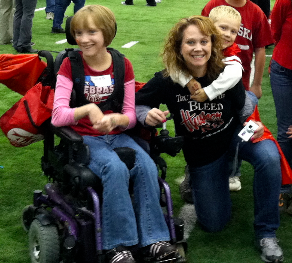 Nicole Bennett
Nicole is a Respiratory Therapist for over fifteen years and currently works full time at the Department of Veterans Affairs - NWIHCS. She is also a certified BLS instructor through the American Heart Association, serves on the parent advisory panel for Miss Amazing Inc., and has been an outstanding Volunteer Coordinator for JCMF since the very beginning. She is a busy mother of three and one of Joshua's aunts. Nicole manages over 100 volunteers locally and coordinates numerous Josh the Otter volunteer events with grace and patience!